Arte e cultura
Discover the Etruscan historic center and the territory of Volterra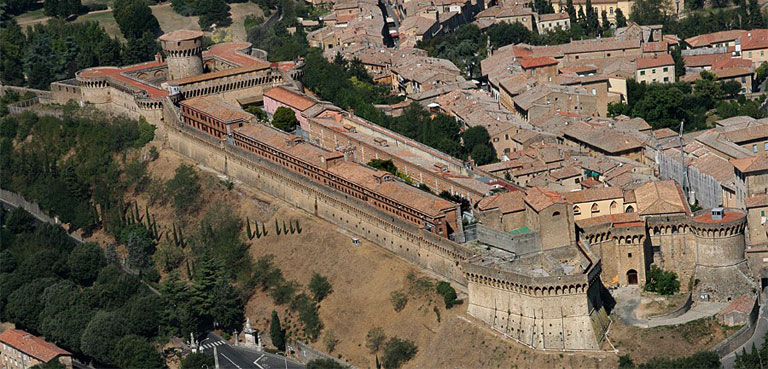 Situated on a hilly spur eroded by gullies, Volterra is an unquestionably enchanting city that we strongly recommend you to visit. Its considerable historical tradition is one with the luxuriant nature surrounding the city: the morphology of the territory, the flora and fauna are only some of the elements for which you will never repent visiting this wonderful place in the province of Pisa.
Anyway, let's speak of history, which is definitely its strength: Volterra was one of the most powerful Etruscan Lucumonie, under the name of Felathri, and became Roman in the III century B.C.. The Etruscan walls stretch on the brow of the hills and go down to the valley only to reach and embrace the water sources, which were essential for the city during the long sieges in old times. If you go underneath the Fortress, you can go up along viale dei Ponti, so as to enjoy an incomparable view on the valley, and through the vigorous Porta all'Arco, of Etruscan age, at once towards the Piazza del Duomo, where the cathedral stands as a stark Romanesque building with a magnificent interior, and there you can admire the octagonal Baptistery (1283). From the Cathedral you can reach, just in a few steps, Piazza Maggiore, another suggestive piece of medieval heritage.
Here you can admire the high Palazzo Pretorio and the stark Palazzo dei Priori from the thirteenth century, with its thin tower and its façade decorated with emblems. If you like, you can visit an interesting Picture Gallery (works by Signorelli, Rosso Fiorentino, Ghirlandaio, etc.). You'll also see, in via Don Minzoni, the important Guarnacci Etruscan Museum with beautiful cinerary urns, one of which, representing a woman, symbolizes the journey of the soul towards the underworld.