Enogastronomia
Taste our PGI extra-virgin olive oil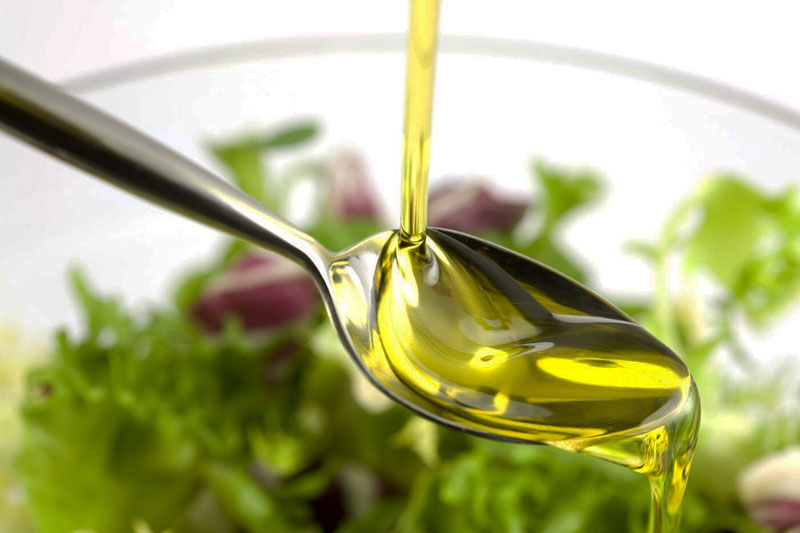 Among the typical products you can taste during your stay at Podere Jana, there is the PGI extra-virgin olive oil. It is an actual source of pride for the farmhouse: PGI – that is the Protected Geographical Indication – implies that producers sticking to this method must comply with the strict rules established by the specifications, whose observance is ensured by a specific inspection body. The Tuscan PGI extra-virgin oil is a good quality product mixing such feature with the maximum transparency and reliability: each pack is well recognizable by the identification mark on the bottle neck and by the alphanumeric code, allowing you to trace all the cycle products.
Not all oils can be considered as true Tuscan products: the PGI production presents a specific series of requisites connected to all the phases, from olive cultivation up to the oil packaging. So, along the delicate path leading to the production of such a precious seasoning no step is left to chance. First of all, there are the oil groves. The associates register their plants in the special list kept by the Tuscan PGI Extra-Virgin Olive Oil Consortium: it is compulsory to cultivate within the Tuscan Region administrative territory all the registered plants belonging to the varieties included in the production specifications.
Everyday, the oil mills notify the Tuscan territory qualified offices about each olive pressing operation, thus enabling an accurate control and monitoring. This cycle phase too, as well as the olive harvesting, must take place within the Tuscan Region. Only the oil overcoming the traceability verification, the chemical and organoleptic checks (oil tasting) according to the production specifications will finally be qualified as the denomination and be thus packaged as PGI Tuscan oil. The packaging phase too must take place within the Tuscan Region.
The additional geographical reference "Montalbano" is used for the Tuscan Extra-Virgin olive oil which has been obtained from the following olive tree varieties found in the groves – used on their own or in combination: Leccino, Moraiolo, Frantoio, Pendolino, Rossellino, Piangente and their synonyms. As for colour, odour and taste: the protected geographical indication olive oil called "Tuscan of Montalbano" must meet some specific characteristics before being marketed. The oil produced by Podere Jana ranges from green to yellow gold, changing its colour over time; it will smell of fruits with a slight scent of almond, artichoke, ripe fruits and leaf green part; it will have a fruity taste with a hint of spice.
Ensuring the traceability of every bottle of PGI Tuscan Oil means to make the productive process clear: from olive growing up to oil packaging. The label on the bottles is clear and assures you to purchase a 100% genuine Tuscan olive oil.